In the chapter "Tahitian Connection" in my book The Providential Life & Heritage of Henry Obookiah I detail the influence of the Tahitian church in the coming of the Gospel to Hawai'i as seen through the eyes of the America's foreign mission movement led by the American Board of Commissioners for Foreign Missions.
As often happens when sending a book to print, new information soon after appears. Here are copies I have recently acquired of items published in contemporary missionary publications in the 1820s that tell of this Tahitian connection.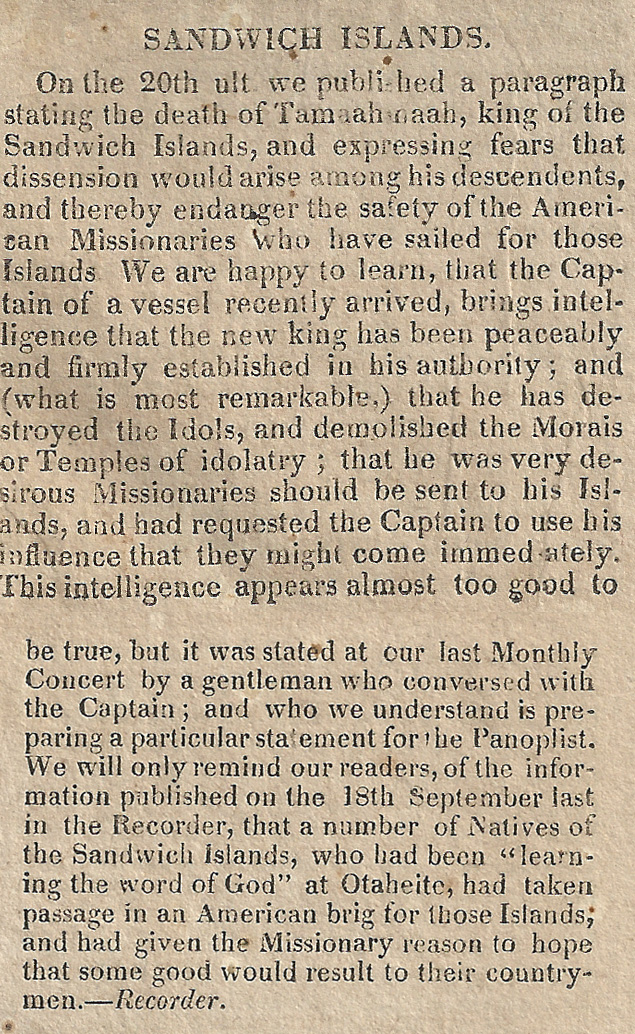 These comments appeared in late 1820 and early 1821 issues of the Religious Intelligencer, a weekly newsprint missionary and revival-focused publication from New Haven, published and edited by Nathan Whiting. One of the accounts came from the pages of the Boston Recorder, a prominent Christian newspaper in its day.
Below is another account from the Religious Intelligencer, written from the viewpoint of the New Haven publication  in 1820.