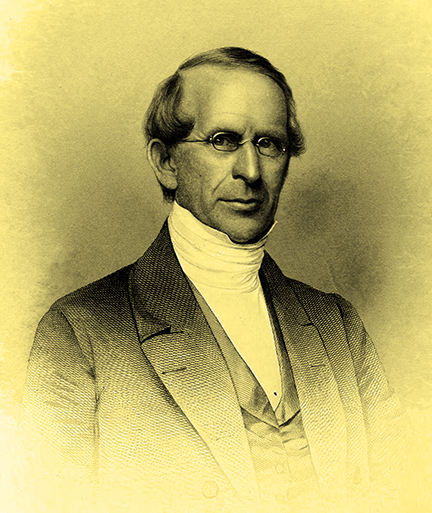 Engraving by J. C. Buttre from a daguerreotype taken from "Discourse Commemorative of Rev. Rufus Anderson," ABCFM publication, 1880. Source: Wikimedia Commons
The recently-released documentary A Witness To Aloha, created for the bicentennial of the landmark Kawaiaha'o Church in Honolulu, has received great acclaim in Hawai'i and wherever the 60-minute film has been viewed. A Witness to Aloha, directed by premier Hawai'i filmmaker Dennis Lee, aired in April 2020 on KITV during the height of the coronavirus pandemic.
To compliment the fine portrait of Kawaiaha'o presented in A Witness To Aloha, I am posting an excerpt from the annual report of the Amerian Board of Commissioners for Foreign Missions for 1870. In this report is an account of a visit to Kawaiaha'o and Hawai'i made in 1870 by Rufus Anderson the Secretary of the American Board of Commissioners for Foreign Mission (ABCFM).
The overview offers an enlightening overview of the state of the Protestant church in the Hawaiian Islands some fifty years after the arrival of the pioneer mission company.
Anderson sailed to Honolulu from the West Coast to attend the Jubilee commemoration held in 1870 of the introduction of Christianity to the Hawaiian Islands. He found a flourishing native church in Hawai'i in the years soon after the closing the ABCFM's mission to Hawai'i in 1863.
In 1820 the first group of Christians with plans to open a permanent mission station arrived, sent from Boston as the American Board's Sandwich Islands Mission. The pioneer company of American Protestant missionaries was sent to Hawai'i in 1819 from Boston  and arrived at Kailua, Kona on April 4, 1820.
In his report, Anderson wrote, "The very shore on which I first set my foot bore evidence of the great change. The first object to greet the eye was the great stone church, whose foundations were laid by the veteran Bingham. The barren waste of a few years ago, where was neither tree, shrub, nor flower, to relieve the eye, had been changed as into a garden of the Lord. The very shore on which I first set my foot bore evidence of the great change. The first object to greet the eye was the great stone church, whose foundations were laid by the veteran Bingham. The barren waste of a few years ago, where was neither tree, shrub, nor flower to relieve the eye, had been changed as into a garden of the Lord."
Click below to download PDF of Rufus Anderson's Mission Jubilee report from Hawai'i