The story of Civil War veterans from Hawai'i has been a passion for Nanette Napoleon. The Historic Hawai'i Foundation has awarded Nanette for her efforts in preserving historic burial sites across Hawai'i through the Hawai'i Cemetery Research Project.
A highlight of her work is her collaboration with the Hawai'i Civil War Roundtable in perpetuating the memory of Hawai'i veterans who fought in the U.S. Civil War mostly for the northern Union, but also for the southern Confederacy.
Through their efforts a bronze memorial plaque commemorating the memory of the Hawai'i Sons of the Civil War is now located along the Memorial Walk at the National Cemetery of the Pacific at Puowaina (Punchbowl) in Honolulu.
In addition, a tombstone for J. R. Kealoha, a Native Hawaiian Civil War soldier now stands at his once unmarked grave in O'ahu Cemetery. without a tombstone.
Details about Nanette's pioneering work in telling the history of Hawai'i's Civil War veterans (there are over 100) are told in the web post "The Surprising History Of Hawaiians In The Civil War," which can be read on the Honolulu Civil Beat's website.
---
General Samuel Chapman Armstrong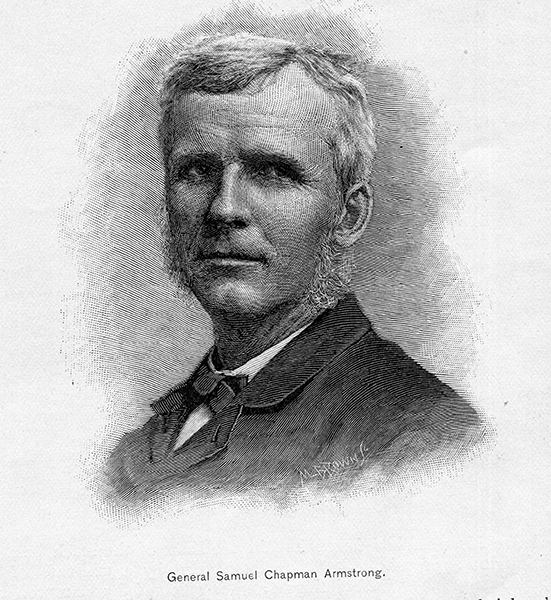 American missionary son Gen. Samuel Chapman Armstrong is the best known of Hawai'i's Civil War veterans. Chapman was born at Wailuku, Maui in 1839, the son of the Rev. Richard Armstrong of the Sandwich Islands Mission and his wife Clarissa Chapman Armstrong.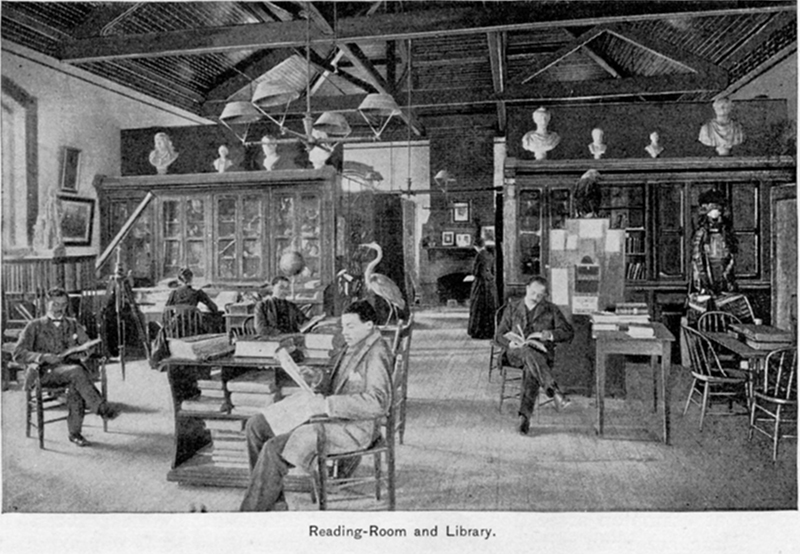 Upon graduation from Williams College in Williamstown, Massachusetts – the site of the Haystack Prayer Meeting led in 1806 by Samuel Mills Jr. – Armstrong enlisted as an officer in the Union Army, following the lead of his older brother Richard. He is a notable Hawai'i veteran for his heroic role in aiding in pushing back the famous Pickett's Charge at the Battle of Gettysburg in 1863, a turning point in a battle that some say decided the outcome of the Civil War. He rose to the rank of general following this action. In part due to his cross-culture youth spent in Hawai'i, Armstrong was offered command of a company of black soldiers, the Colored Soldiers of the Civil War. Samuel's sister Edith Armstrong Talbot wrote a well-written biography of her brother who went on to found the Hampton Institute in Virginia, a school for young freed slaves, following the Civil War. The training at Hampton was modeled on the Hilo Boarding School founded by missionary David Lyman in 1836.
Images are taken from The New England Magazine June 1892.